During the second 'Global Surgery & Obs-gyn Summer School', a unique opportunity was created to gain knowledge and share experiences with people interested in global surgery, obstetrics and gynaecology from all over the world. The course was held from Monday the 12th of July to Friday the 16th of July 2021, and was organized by the surgical department of the Utrecht Medical Center (UMC) Utrecht in collaboration with the Netherlands Society for International Surgery (NSIS).
CapaCare has always been committed to provide the SCHO's with continuing education. Even after they graduate from the surgical program, CapaCare continues to support their work and to maintain the quality of their care. This summer school forms an excellent opportunity to obtain this goal.
Due to the COVID-pandemic the 'Global Surgery & Obs-gyn Summer School' was held online. This made it possible for our SCHO's to attend without the need to travel to the Netherlands. Naturally, an online summer school has its costs too; course fees, a stable internet connection and a place close to this internet connection where the SCHO's could stay. CapaCare the Netherlands started a fundraising campaign to raise the necessary amount of money in order that ten SCHO's could attend.
The support was overwhelming. Within two days the necessary 1700 Euros were donated. Due to this generosity, the SCHO's, most of them gathered together in Masanga Hospital, could participate in the summer school. They joined over 40 other participants from 14 different countries, including Norway, Brazil, Italy, the Netherlands, Germany, Uganda and China. The SCHO's listened to lectures by experts in different areas of global surgery and participated in group discussions and assignments.
We would like to say a heartfelt "Thank you!" to everyone who made it possible that the SCHO's from Sierra Leone could join this international summer school.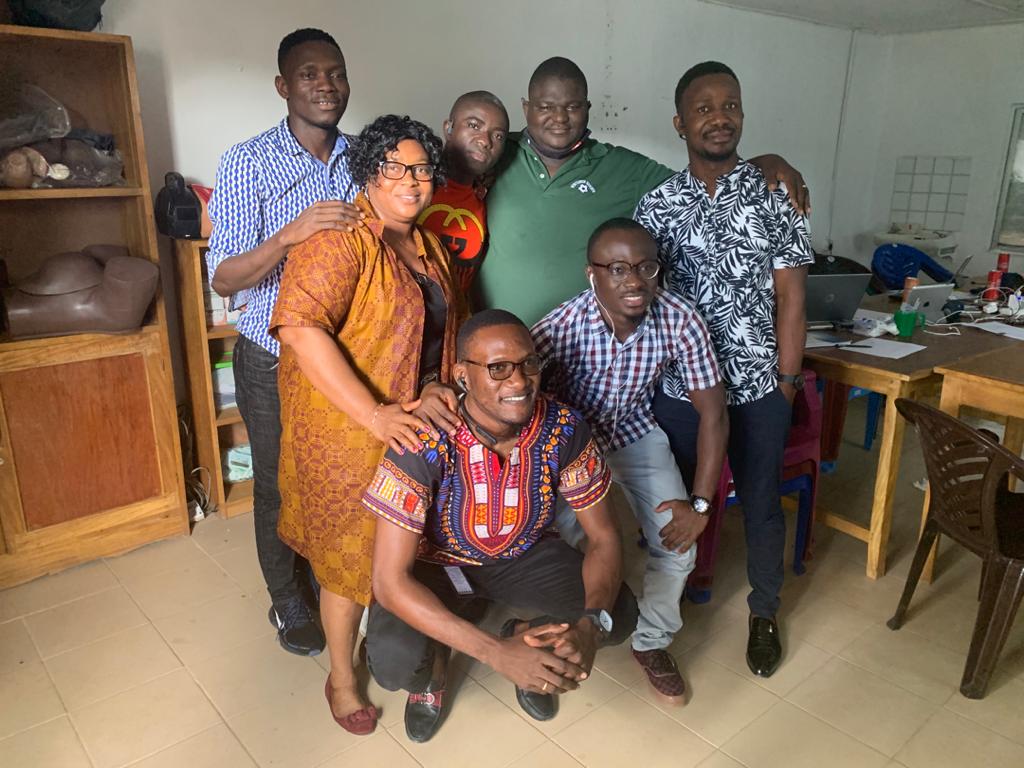 Above (left to right): Lawrence, Nyayia, Ishiaka, Mohamed Kamara, Hassan. Beneath (left to right): Mohamed Tommy, Yembeh. Not in the picture: Emmanuel, Tairu en Ibrahim.