CapaCare Liberia and the faculties of Obstetrics/ Gynecology (OB/GYN) and Surgery have taken the first steps to enhance surgical training in Liberia.During the annual conference of the West-African College of Surgeons in Monrovia, the need to include the rural areas in surgical training got special attention. To deliver surgical training where surgical care is most deficient has been proven to enhance surgical safety and productivity. It has an impact on improving infrastructure and enhancing economy. Rural rotations have been declared compulsory for the surgical training. The rural referral center Jackson F. Doe Memorial Hospital in Tappita has been accredited as rural training center and will be the homebase for  CapaCare Liberia.The team on the ground is looking forward to welcome the first residents in the beginning of May.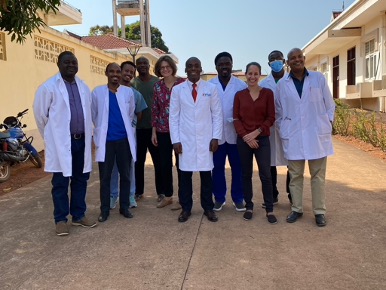 Medical Doctors`  Team at JFD Memorial Hospital in Tappita
Juul and Katja from CapaCare Liberia welcomed their colleagues from Sierra Leone- Rosa, Jaap and Thomas and Alex from the international board from Norway for the Annual Conference of the West-African college of Surgeons in Monrovia. Their presentations on task-sharing, its safety and efficacy in Sierra Leone and the results of the surgical mapping in Liberia were very well received. CapaCare`s presence has put a bright spot on the high need for surgical training especially in rural Liberia.
The Fellows of the West African College of Surgeons
CapaCare`s Fellows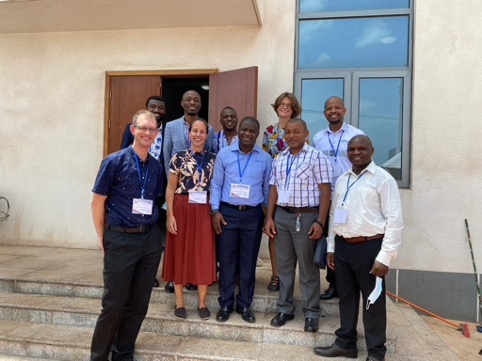 With the colleagues from JFK Medical Center and ELWA Hospital in Monrovia and Partners in Health in Harper
A workshop on basic surgical skills finally marked the kick-off for enhanced surgical training in Liberia. The workshop was carried out together with our colleagues JFK University Hospital in Monrovia. The workshop was meant to assess the Residents` level of skills and knowledge in basic surgical techniques, to reflect on teaching and training methods and to start to integrated skills-based training into the present curriculum.
The training was an eyeopener to both, Trainees and Trainers. It has definitely lit the fire of skills-based teaching and training in Residency.