Dear family and friends of Wouter
Its been almost a year now since Wouter left us. How do we remember him and celebrate his life in a world where we cant come together physically? His friends and colleagues have come up with some activities that can be done anywhere in the world and staying in line with the various covid-restrictions we are all currently living under. We would like to dedicate the time from the day of his birth(Nov 19th) till day of his passing(Nov 23rd) to activities in his spirit. Please feel free to join us and hopefully it can bring us a sense of togetherness and solace in remembering Wout.
November 19th
Wouter´s Birthday. Follow us on facebook and join our "Remembering Wouter" event. Feel free to post messages and photos to let him and his family know we are thinking about him.
November 20th
"Into the wild" is one of Wouters´s Favourite movies. It is a story about beeing different, thinking critically and turning your back to society. Nature and solitude might provide some of the answers to the big questions in life…Supported by the most amazing soundtrack from Eddie Vedder.
November 21st
Wout loved to be involved in different types of physical activities. Running, cycling, swimming, soccer, hockey, kitesurfing, kayaking etc. Pick one, or any other sport you fancy and take time out of you day to do it in honor of Wouter. Alternatively take a walk in nature or a long ride on your motorbike.
November 22nd
Let´s find some inner peace and make space for reflection and remembrance. For some hours we will turn of our phones and mobile devices and withstand from(verbal) communication. You could meditate, walk in nature, mandala colouring or other creative activities that brings you peace.  Be "in the moment" and realize we will be together in doing this for ourselves and for Wouter. Proposed time from 11 till 17.
November 23rd
The one year anniversary of Wouter´s passing. Time to light our candles and shine some light on the world on this difficult day(from 18:00).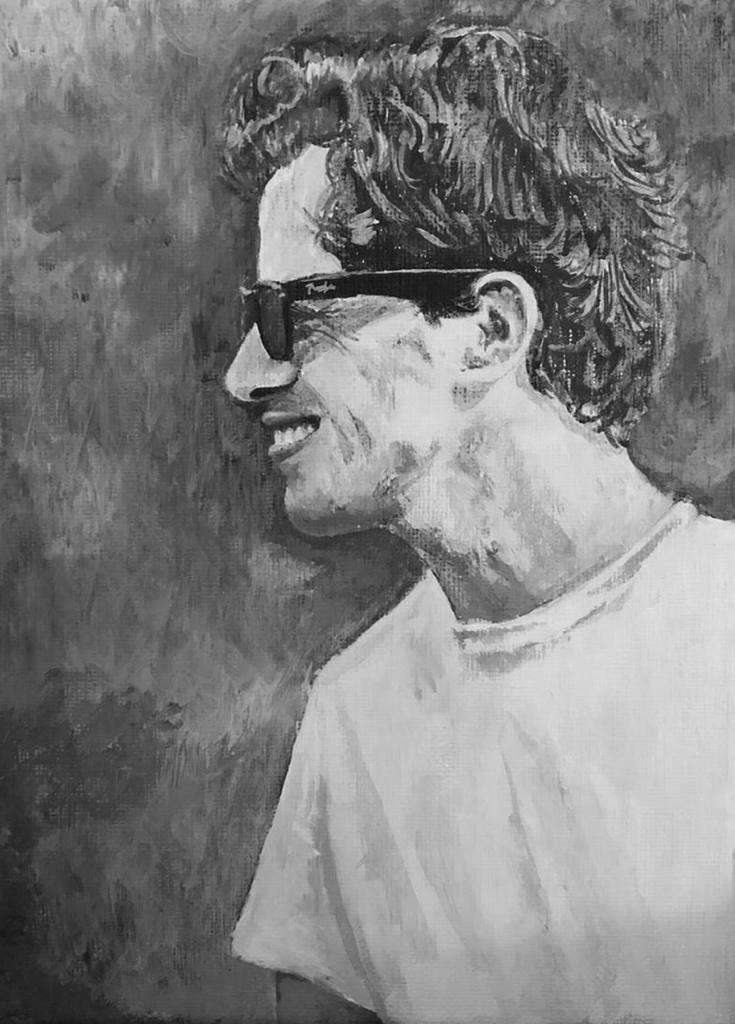 Wouter Nolet 1987 – 2019
(art by Floor Edelkoort)